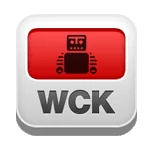 WordPress Creation Kit consists of three brand new modules that can help you with the tough task of creating and maintaining custom post types, custom taxonomies and most importantly, custom fields and metaboxes for your posts, pages or CPT's.
Why another plugin for this?
We've actually started working on this more then a year ago, even though we didn't know it at the time.
We needed to offer to our clients an easy way to add repeating fields that were tied to particular page, post or custom post type. While there were quite a few existing plugins at the time none really fit the bill or had various issues. So we started developing our own API for creating them.
Built around two main concepts
Everything can be a repeater field
As I've mentioned, the main feature of our plugins is that metaboxes are actually repeater fields.
This means you can create complex pages like "Our Team", "Testimonials", "Our Products" where you have multiple team members, testimonials or products but the number can vary. Also check out the video at the bottom as it should make things a bit clearer.
NO Lock In – everything is saved as post meta or WordPress options
The Custom Fields Creator does just what is says. Every data from your meta boxes or repeater fields is saved as a default custom field in WordPress. They are a bit different though as we're saving them as a serialized array but that's something WordPress supports in full.
The big benefit of this is that you can use standard WordPress functions (get_post_meta) in your page templates to list the information entered from the backend. No custom functions and full compatibility with WordPress. We also built our own API to make it even easier to work with custom fields in your templates.
The Plugins
WCK Custom Fields Creator allows you to easily create custom meta boxes for WordPress without any programming knowledge. It supports repeater fields and uses AJAX to handle data.
WCK Post Type Creator gives you the possibility to create and edit custom post types for WordPress.
WCK Taxonomy Creator – create and edit custom taxonomies and attach them to post types.
A short video tutorial
Last but not least, please check out this video on how to create an "Our Team" page using Custom Fields Creator.