Starting with October 2013, with Apple launching OSX Mavericks, Mac users running this operating system could start receiving safari push notifications for WordPress on their desktop not only from their installed apps (i.e. from Gmail or Skype) but also from websites that enabled this service.
To subscribe to a website, one need only visit it from Safari. Once they agree to the subscription, Safari is no longer needed. Actually, no browser is needed. Notifications will pop up in the top right corner.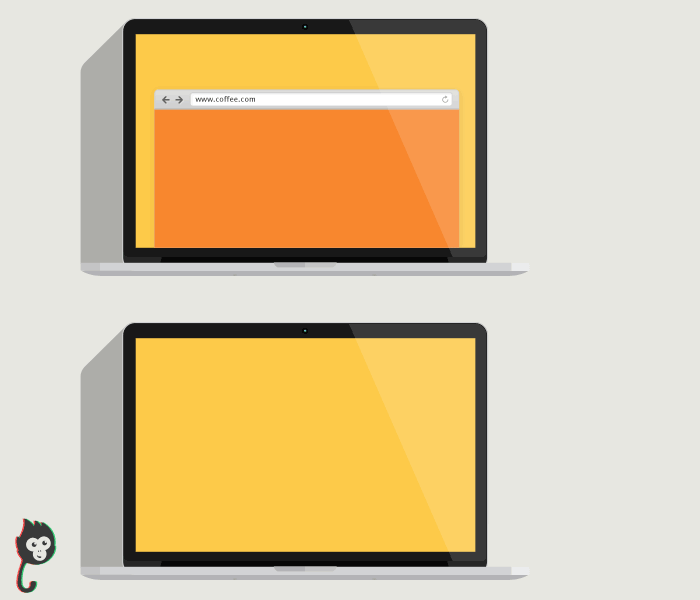 Here's some of the reasons why you should consider Safari Push Notifications
It offers a direct channel to your readers by delivering notifications straight to desktops
Readers don't need to have a browser open or visit your site for notifications to pop up.
One click on a notification takes the reader straight to your content
Fast and effortless one click subscribing by clicking "Allow" when readers visit your site.
Do you really need Safari Push notifications for WordPress?
It really dose depend. The best way to see if it makes sense for you is to visit your traffic stats and see how many readers are using OSX as their operating system.
Here's how the Operating system stats look like for Cozmoslabs in Google Analytics: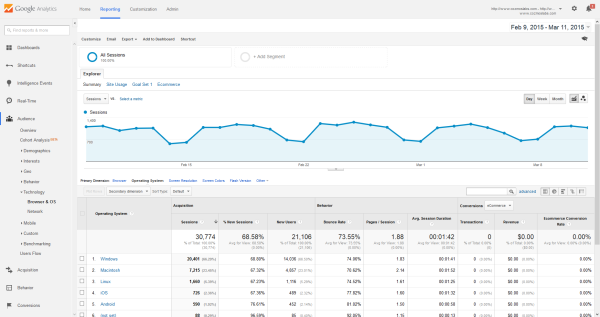 If you want to enable Safari Push Notifications from your WordPress website, it can be a bit complicated to implement it from scratch. The simplest way is to use a 3'rd party service that operates between your site and Apple's notification server.
There are multiple services like this, however today we'll use Push Monkey
The service works through a plugin available to download from the WordPress repository. Here are the quick steps to install and activate Safari Push Notifications using Push Monkey:
Integrating everything with your WordPress website
Once you have logged in to your account, you don't have to do anything in order for your readers to be prompted if they wish to subscribe. They also get a heads up about this new feature when they access your website using a different browser than Safari: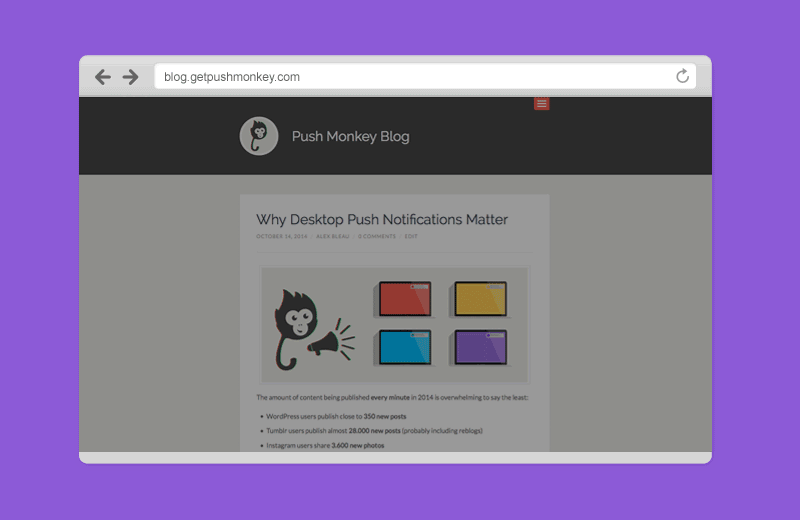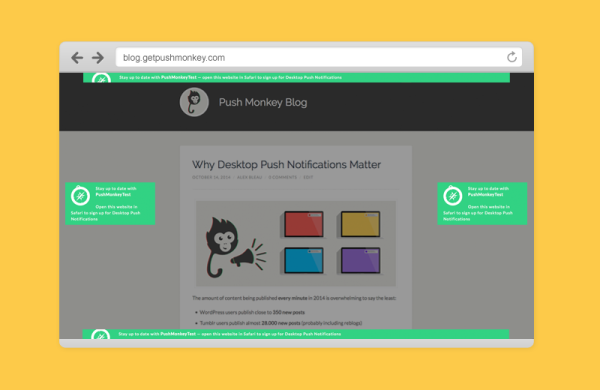 You can personalize the color and text of the notification bar to better fit your site's style and readers.
When writing a new post, you will automatically see a preview of your notification on the right:


One more important feature is granular filtering. If you want to be selective with which content you send out, you can easily filter which categories and post types will send out notifications and which ones won't: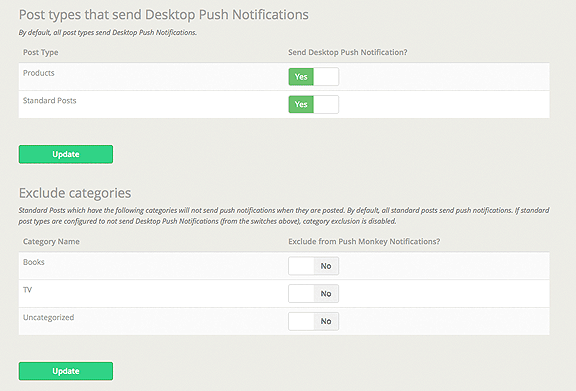 Conclusions
Safari Push Notifications for WordPress is really as simple as installing a plugin
While you have to do this through a 3'rd party, technically this is the most viable way to do it because you can't just go directly from WordPress site to Apple. You have to have an approved server between them
If you have a lot of traffic from OSX Users it worth considering Safari Push Notifications for WordPress
If you have any questions or thoughts regarding Safari Push Notifications or this plugin, just leave a comment.
Subscribe to get early access
to new plugins, discounts and brief updates about what's new with Cozmoslabs!